Expertise and R&D applied to actuators
LEMAN INDUSTRIE has a high level of expertise relating to the functional environment of actuators and to all of the components that constitute it: lip seal, overmolded stator, assembled rotor, rotor flange, PCB, O-ring, cover, etc.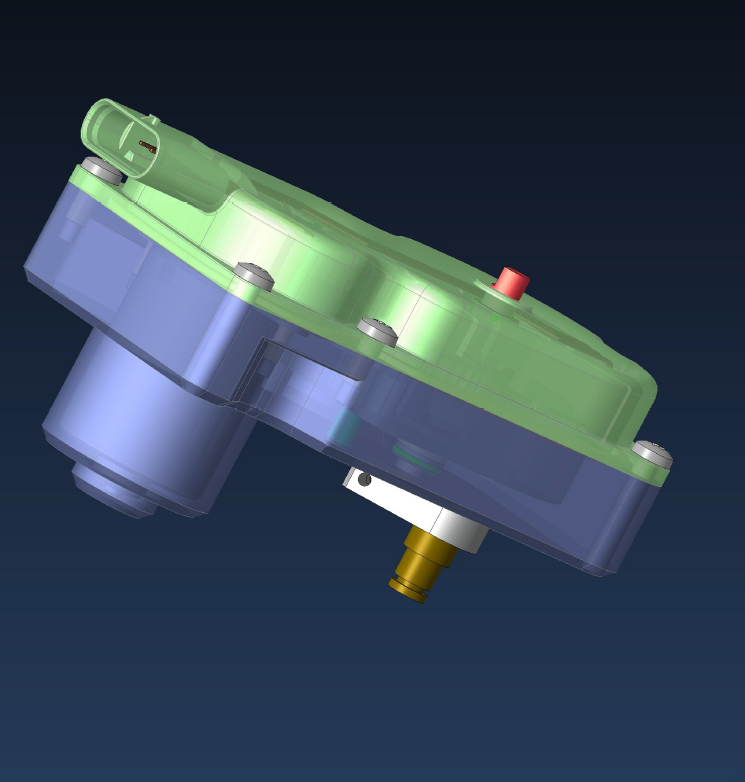 E-actuator R&D program
Pneumatic actuators are becoming obsolete compared to electric actuators which offer significantly higher response times. Multi-technical mastery of stamping, cutting, injection and magnetic circuitry is required to develop an electric actuator.
Based on this observation, LEMAN INDUSTRIE decided to design its own electric actuator intended for variable geometry turbochargers. Following the validation of the technical choices and of the theoretical and analytical approach of the product, our teams pre-designed models of electric actuators: virtual model, CAD modeling, functional model, prototyping.
The development program is continuing by carrying out tests.