Stamping: core competence in metal processing
LEMAN Industrie's expertise in the field of metal processing is founded on forty years of know-how and its original core business: metal stamping. Its command of metalworking procedures related to cutting (stamping, bending, sheet metal stacking, tapping, etc.) enables the production of very high precision parts and sub-assemblies, using all kinds of metals (copper, steel, stainless steel, magnetic steel plates, etc.). Technological advances and the market demand for ever-more sophisticated technical, productive and economic solutions are central to the LEMAN Industrie group's technical and industrial commitments.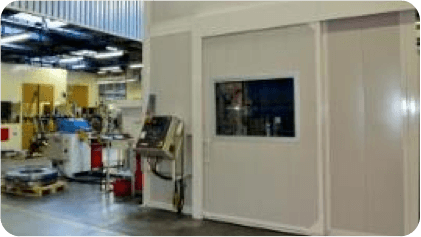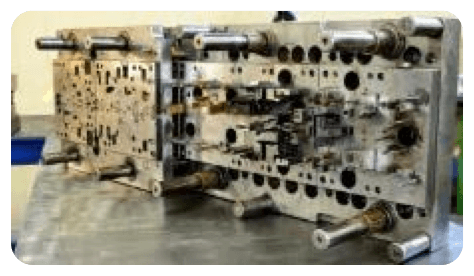 Extensive capabilities in metal processing
As an expert in cutting, bending, stamping, stacking, contacting and tapping, LEMAN Industrie is able, across all its production sites, to manufacture parts and sub-assemblies of very high precision (0.10 to 5 mm thick) in all types of metal (copper, stainless steel, steel, magnetic sheet metal, etc.).
The production tools specific to each procedure are designed by LEMAN Industrie's Design Office.
A fleet of 120 punch presses (pressure of 20 to 400 T) enables cutting/stamping of parts at up to 700 strokes per minute.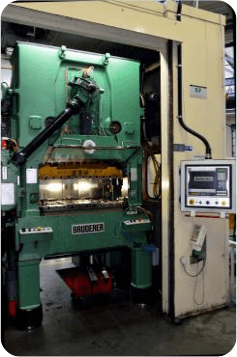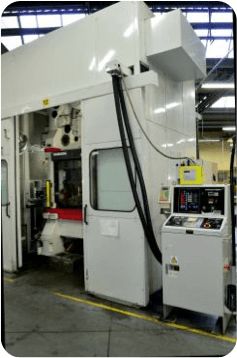 Standards and performance levels
Each cutting press is equipped with an automated piece-by-piece control system.
The technical performance levels associated with fitting and assembly enable the completion of medium to very large production runs (tens of thousands or even millions of parts).
LEMAN Industrie's policy of investing in the continuous renewal of its machinery, including for specific projects, helps ensure maximum production efficiency and cost management.